ICE is delighted to have won the Youth Business International (YBI) Innovation award 2020, at the recent YBI Global Youth Entrepreneurship festival held in November 2020, for our Covid 19 response work.
WHAT IS THE INNOVATION CHALLENGE?
To stay relevant and thrive in the entrepreneurship space, YBI members need to constantly innovate their services and tools used to help members adapt to their own changing needs, challenges and aspirations. The Innovation Challenge, supported by Accenture, seeks to encourage and reward network innovations, especially those with the potential to be used successfully by many members across the network. At the same time, the challenge reminds us what it takes to be a bold, disruptive entrepreneur, how hard it is, and how rewarding success can be!
"Inner City Enterprise, our Irish member, quickly moved all their services online to support young entrepreneurs through Covid-19 with sessions on crisis management, resilience, working from home and so much more!" Jo Gray, Director of membership services and engagement with YBI.
With the advent of Covid 19 and the subsequent lockdown, the ICE team moved all operations online and put a plan in place to continue to support their clients. They started a weekly newsletter to keep clients abreast of the changes to both the lockdown protocols as well as the increased supports offered by government to small businesses. Between April and November 2020 ICE facilitated over 50 online events including training in business, personal development and wellness using zoom and other online tools. ICE hosted networking events to help our clients stay connected, and ran two editions of the Young Entrepreneurs programme fully virtual. The ICE team also reached out to 600 clients by phone, email and using zoom to check in, advise on supports available and encourage clients to stay connected.
"It's amazing to celebrate this award with such fantastic organisations from around the world and to hear from them how we all are supporting our Entrepreneurs during this difficult time. Thank you to the Youth Business International for this award, and to the YBI members for their kind words of support." Evanne Kilmurray, CEO Inner City Enterprise.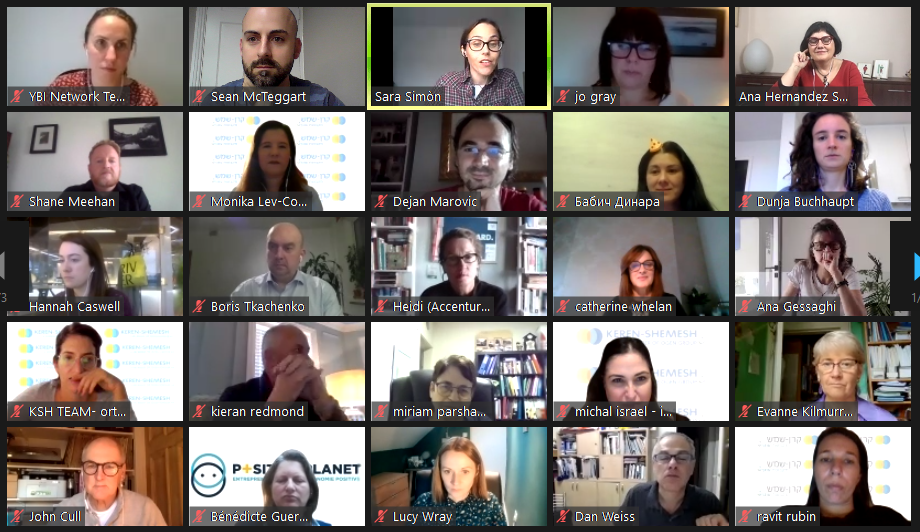 WHO ARE YOUTH BUSINESS INTERNATIONAL?
Youth Business International is a global network of expert organisations in over 50 countries supporting underserved young people to turn their ideas into successful businesses, creating jobs and strengthening communities.
Since 2014 Youth Business International have supported 123,114 young entrepreneurs, (18 – 35 years), to start or grow a business by delivering a range of entrepreneurship support services, from training and mentoring to access to finance and other business development services.
Inner City Enterprise is the only Irish member of the Network and has been a member since 2018.